fenton
Fat Loss Nutrition 101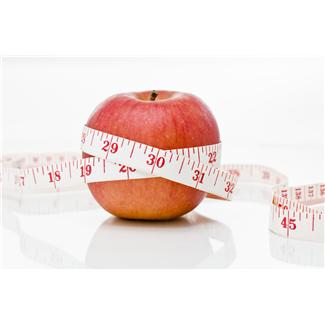 The primary goal for most of my fitness clients is altering body composition.  They want to lose fat and gain muscle.  From these clients I often get the "What should I eat?" question and my reply is that they already know the answer.  We all know what and how much to eat.  The stream of weight loss nutrition has been endless.  Fitness magazines, newspapers, Dr. Oz, Oprah, and hundreds of websites have been serving us up weight loss nutritional advice for decades. I like to use my fat loss nutrition quiz to help prove my point.  If you can pass this quiz, you know all you need to know about nutrition in regards to weight loss.  The question most of my clients need to consider is, "What would motivate them to change their eating habits?"
Fat Loss Nutrition Quiz
1. Eating a fresh green salad every day.
Very Bad          Bad          Good          Very Good
2. Eating a fresh green salad with half a bottle of Ranch Dressing slathered on top.
Very Bad          Bad          Good          Very Good
3. Eating nothing but salad.
Very Bad          Bad          Good          Very Good
4. Eating a serving of fresh fruit every day.
Very Bad          Bad          Good          Very Good
5. Eating Fruit Loops every day.
Very Bad          Bad          Good          Very Good
6. Having a four ounce glass of wine with dinner.
Very Bad          Bad          Good          Very Good
7. Having a fourteen ounce tumbler of wine with dinner.
Very Bad          Bad          Good          Very Good
8. Eating breakfast every morning.
Very Bad          Bad          Good          Very Good
9. Waking up in the middle of the night and eating.
Very Bad          Bad          Good          Very Good
10. Consuming 80 grams of protein every day.
Very Bad          Bad          Good          Very Good
11. Consuming 18 grams of protein every day.
Very Bad          Bad          Good          Very Good
12. Having an apple as a snack.
Very Bad          Bad          Good          Very Good
13. Having an apple pie as a snack.  
Very Bad          Bad          Good          Very Good
14. Planning and preparing meals ahead of time.  
Very Bad          Bad          Good          Very Good
15. Dining at Taco Bell because you forgot to pack a lunch.
Very Bad          Bad          Good          Very Good
16. Keeping a daily food log.
Very Bad          Bad          Good          Very Good
17. Keeping Oreos in the house.
Very Bad          Bad          Good          Very Good
18. Consuming 1600 calories a day–women, and 2200 calories a day-men.
Very Bad          Bad          Good          Very Good
19. Having absolutely no idea of how many calories you consume in a day.  
Very Bad          Bad          Good          Very Good
20. Eating foods of as many different colors as possible.
Very Bad          Bad          Good          Very Good
21. Eating only brown, beige and black colored food.
Very Bad          Bad          Good          Very Good
22. Meals made exclusively from fresh produce.
Very Bad          Bad          Good          Very Good
23. Eating food that has been packed in a can.
Very Bad          Bad          Good          Very Good
24. Post training session rehydration with water.
Very Bad          Bad          Good          Very Good
25. Post training session rehydration with beer.
Very Bad          Bad          Good          Very Good
I have never had anyone fail this test.  It really is that simple.  Do not fret over dietary minutia–clean up your big nutritional mistakes.  Do some planning and preparing and exercise consistently.  The results will follow.    
Michael S. O'Hara, P.T., OCS, CSCS
The Lunge Matrix
Three Dimensional Leg Training
Twenty-five years ago, I participated in a three day "functional movement" seminar given by physical therapist, Gary Gray.  Gary got the entire class involved in a morning exercise class he called Pump and Praise.   One of the activities he taught was the lunge matrix.  I was 30 years old and had been exercising fairly regularly, yet I found the lunge matrix much more challenging than expected.  Since that time, I have used the lunge matrix with physical therapy patients, fitness clients, and in nearly every session of my own training.  Almost everyone can benefit from a little lunge matrix training.
The muscles in our trunk and hips are inter-twined, aligned in a spiral and diagonal fashion.  They are neurologically connected and work as a team to drive movement in three dimensional patterns.  The lunge matrix neurologically activates all of the muscles in all of the possible movement patterns.
The lunge matrix is ideal for anyone involved in a multi-directional sport.  Tennis, volleyball, basketball, soccer, and football require efficient transition in all directions. Injury prevention is the most important aspect of any athletic training program.  Your gym program should make you more bullet proof on the field of play.
The lunge matrix can be used as a movement preparation activity with just bodyweight (my favorite) or as a stand-alone strengthening exercise.  When performed as a strengthening exercise, use functional level loads, dumbbells, or medicine balls that equal the weight of the bag of groceries or the grandchild you are going to lift.  The loads should not alter the quality of movement or shorten the range of your lunges.  Choose shoes with flatter soles as some of the more cushioned running shoes can make lateral and rotational movement patterns difficult.
Lunge Matrix Series
1. Anterior lunge R / L
2. Lateral lunge R / L
3. Rotational lunge R / L
4. Posterior lunge R / L
Watch the attached video, and then give the lunge matrix a try.
Michael S. O'Hara, P.T. OCS, CSCS
Stripe Hype
The Good And Bad Of Kinesio Taping
In 2008, Kinesio tape (KT) was donated to 58 countries for use during the Olympic games.  Since that marketing effort, its presence in televised sports has exploded.  The athletic fashion statement found at many competitions is the brightly colored strips of tape across elbows, knees, shoulders, and hips.  At Wimbeldon, Novak Djokovic had green tape on his elbow.  Many of the soccer players at the last Euro competitions had tape on shoulders and hips.  Female beach volleyball players seem to be wearing more tape than clothes.
Kinesio tape was invented by chiropractor Dr. Kenzo Kase in the 1970s.  KT is made of cotton with an acrylic adhesive that permits it to stretch 40-50% of its resting length.  The website for Kinesio tape claims that it can alleviate pain, reduce inflammation, relax muscles, enhance performance, and help with rehabilitation.  Rock tape, a competing product, makes similar claims and uses the slogan Go Stronger, Longer.
Does Kinesio Taping work?

A meta analysis performed by Wilson in 2011 looked at all of the studies performed with KT and found some evidence that it helped improve range of motion, but no evidence that it helped reduce inflammation, relax/activate muscles, or improve performance.  There is no evidence that it "off loads sensitive tissues" or improves "lymph drainage".  The number of high quality studies was small.
How Might Kinesio Taping Work?
What we do know is that the elastic, compressive nature of any band, brace, or tape placed on the body stimulates receptors in the skin.  The receptors modulate the perception of pain and as a result, pain decreases.  An example is a research study in which the patients that wore a neoprene sleeve during a series of tests 12 months post anterior cruciate repair produced significantly more force and had better balance than without the neoprene sleeve.  The sleeve created a constant pressure on the skin surrounding the knee.
Should You Use Kinesio Tape?
If you have a minor ache or pain and no structural musculoskeletal damage, then go ahead.  The KT can make you feel better, and this will make exercise and activities of daily living easier.  The tape can provide some control over the symptoms, and it has no side effects other than occasional skin irritation.
Remember that your body sends pain signals for a reason.  Any type of musuloskeletal damage should be dealt with more comprehensively than just KT.  It is a bad idea to use KT to reduce pain and then participate in activities that create even greater tissue trauma.  A small and easy to rehab rotator cuff tear can become a big, full thickness, surgical repair tear if you tape it up and practice your tennis serves.
We do lots of things in medicine that have no solid, double blind research that proves efficacy.  The manufacturers of KT products need to spend more money on research and less on marketing.  I am hopeful that in time, more evidence will develop for the use of KT.  If some strips of KT make you feel better, go ahead and use it.  The best approach is to get to the cause of the problem and enact a treatment plan that resolves the pain or functional limitation.
Michael S. O'Hara, P.T., OCS, CSCS
Grip, Rip, And Lift
An Introduction To Sandbag Training
Every training tool in the gym is solid and fixed.  Kettlebells, dumbbells, and barbell implements are symmetrical, balanced, and have handles that make for efficient maneuvering of the load.  In life and athletics, the forces you face are asymmetrical and come at you from all directions.  No convenient handles are attached to your opponent, bag of groceries, grandchild, or grandma.  Fitness activities that carry over to real life are what you need in your gym programming.  Sandbag training meets all of these needs.
Farm Boy Strong
An implement that is unstable in your hands is more valuable than an implement that is unstable under your feet.  Sandbags are inherently floppy–the load moves as you maneuver the bag through space.  This requires coordinated recruitment of the core, shoulder, and pelvic girdle stabilizers.  Central nervous system (brain) neural recruitment also increases as more muscular coordination and co-contraction is brought into play.  Lifting, carrying, and gripping a sandbag is the same type of training that makes the farm boy strong.
Ageless Grip
Gripping a sandbag works all of the muscles of the forearms and hands.  In real life, you must be able to maintain a strong grip in order to express any of the strength you have gained in the gym.  Research has linked grip strength to longevity.
All Angles Are Covered
Josh Henkin has created a superior product called the Ultimate Sandbag.  These modern sandbags come in a variety of sizes and have a durable vinyl covering.  The shape of the bags and the multiple handles enable movement of the bag through all planes of motion.  Unilateral and triplanar loading are what happen in the real world.
Be A Better Shock Absorber
In life and athletics, the ability to absorb an impact and remain upright, stable, and uninjured is crucial.  Sandbags are much softer than any other implement in the gym.   When they impact your body, they do not produce pain or tissue trauma, but your body feels the force as it travels to the ground.  Sandbag shouldering, cleans, and snatches are just some of the drills that require you become more efficient at absorbing an impact.
Starting With Sandbag Activities
Start with one or two exercises and work on perfecting your technique.  Sandbags work well for metabolic complexes–you perform multiple exercises in a row without putting the bag down.  Watch the attached video for some examples of my favorite sandbag training exercises.
At Fenton Fitness we have 20, 30, 40, 50, 60, 70 and 85 pound sandbags.  Start with an easy weight and work your way up.  See the video for demonstration of Sandbag Training.
Michael S. O'Hara, P.T., OCS, CSCS