density
Biomarker Reminder
Drs. Evans and Rosenburg are Tufts University researchers interested in the measurable parameters that keep humans healthy and fit over an entire life span.  They have determined that the top four biomarkers are:
Muscle Mass.  The percentage of your body that is made of muscle.
Strength.  Can you use that muscle to push, pull, lift and carry.
Basal Metabolic Rate.  The number of calories your body expends at rest.
Body fat Percentage.  What percentage of your body is composed of fat.
The authors named these top four biomarkers, the decisive tetrad.  They are the prerequisites to maintaining healthy numbers in all of the other essential biomarkers.
Aerobic Capacity
Blood Sugar Tolerance
Cholesterol / HDL ratio
Blood Pressure
Bone Density
Internal Body Temperature Regulation
Drs. Evans and Rosenburg coined the term age related sarcopenia in their 1991 book Biomarkers.  It refers to the gradual loss of muscle mass that occurs as we age.  The keys to aging well, staying durable–no injuries, and maintaining control of all health parameters is maintaining or improving muscle mass / strength and eating properly.  An ongoing program of strength training and nutritional discipline are the foremost components of fitness and health.
Michael S. O'Hara, PT, OCS, CSCS
Standing desks are great for posture and health, but many people have difficulty when they first start using them.  In this issue, Mike O'Hara, PT gives exercises that can help you stand for longer periods of time.  Watch the video for instruction on these exercises.  In his article, "The Biomechanics We All Need To Know, Mike agrees with the advice given by Stuart McGill.  Be sure to read about Fenton Fitness Member Jan Pilar and her success with her program.
Fracture Facts For Men
Jane Brody of the New York Times wrote a great article on the risks men have for osteoporosis related fractures.  The general public views osteoporosis as a "women's health issue," but management of osteoporosis and prevention of falls is just as important for men.  Although men are less likely than women to sustain an osteoporosis related fracture, they are much more likely to become permanently disabled, or die, from the fracture.
In 2012, an international team of researchers and clinicians launched Too Fit to Fracture, an initiative aimed at developing optimal exercise recommendations for individuals with osteoporosis.  In October of 2014, they released a booklet that is available through osteoporosis.ca on managing osteoporosis through exercise.  Everyone should read this booklet and osteoporosis patients should follow their exercise prescription.  Their work brings clarity to an issue that is currently clouded with poor understanding and a lot of bad fitness advice.
The Too Fit to Fracture researchers recommend that individuals with osteoporosis (with or without vertebral fractures) should engage in a multi-component exercise program that includes resistance training in combination with balance training.  Balance train for ten to twenty minutes every day of the week and strength train for 30 to 45 minutes twice a week.  Make sure your strength training teaches you how to move correctly and improves the endurance in your back muscles.  If you have mild to moderate osteoporosis, balance train and strength train first and foremost, and use any extra time on some low impact cardio training.  If you have been told you are at high risk for fracture, keep your focus exclusively on balance and strength training and keep the cardio activities to a minimum.
We know that individuals who participate in consistent resistance training exercises are more likely to have better bone density.  Just like muscle, bone is a living thing that grows stronger in response to the force that is placed upon it.  The best bone building exercise activities produce a growth promoting stimulus through your skeleton.  Bone building exercises are easy to understand but they do require more effort than swallowing a pill or having an injection.  Everyone can perform some form of bone reinforcing exercise.  Proper exercise prescription and consistent progression can work wonders.  See the trainers and physical therapists at Fenton Fitness and Fenton Physical Therapy for guidance.
-Michael S. O'Hara, P.T., OCS, CSCS
View the NY Times article here: http://www.nytimes.com/2016/10/04/well/live/men-get-osteoporosis-too.html?_r=0
I recently received an email on an article in The New York Times.  The article stated that moderate exercise did not produce an improvement in bone density.  The article went on to state that only medications have been found to be effective at reversing bone loss.  The fitness client that sent me the email was understandably concerned because the article presented information that was dramatically different than what she had been told.  In her battle against osteoporosis, she had placed a lot of faith in exercise and dietary modification.  She had been given advice from her doctor, physical therapist, and trainer that she was on the proper path to better bone health.   I read The New York Times article, looked up the referenced research, and I have a reply.
The New York Times author is correct that moderate weight bearing activities do not produce a change in bone density.  Walking, running, yoga, and Zumba do not produce enough bone stress and muscle tension to improve Continue reading →
Bone Groans
The Best Vitamin D Supplements Come In A 50 Pound Bottle With A 10 Pound Lid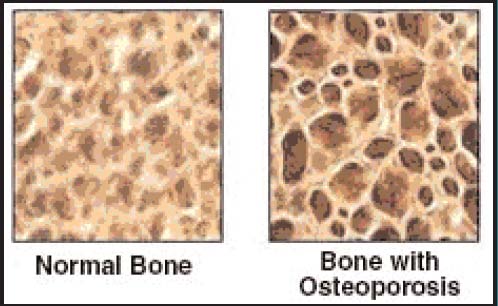 In February 2012, the U. S. Preventative Task Force recommended against the use of Vitamin D and calcium to help prevent fractures or osteoporosis in healthy women.  The panel was unable to find any research that demonstrated greater bone mineralization or fewer fractures in individuals that used these supplements.  Despite years of recommendation to take vitamin D and calcium, they simply were unable to find any data showing calcium and vitamin D supplements can prevent bone fractures.  
In October 2013, the Lancet published an extensive analysis of 23 randomized trials that measured the effect of vitamin D supplementation on bone density at four sites–spine, neck, hip, and forearm.  Four thousand healthy participants whose average age was 59 took part in these trials.  The studies used dosages that varied form 500 units to 800 units of vitamin D a day.  Not a single study or the pooled data showed a significant increase in bone density across the measured sites.  The large number of participants, consistent testing, and wide range of treatment regimens gives this recent review considerable strength.  The authors conclude that the widely believed idea that vitamin D promotes bone mineralization is probably incorrect.  
It appears that supplementation is not a viable method of insuring bone health. What we do know is that individuals who participate in consistent bone stressing exercise are more likely to lay down greater bone mass in their younger years and stay well mineralized in their senior years.  Just like muscle, bone is a living thing that grows stronger in response to the stress that is placed upon it.  The best bone building exercise activities involve short bursts of high amplitude stress that produce "bone jarring" shock through your skeleton.  Bone building exercises are easy to understand, but they do require more effort than swallowing a few pills.  Carry a forty-pound sandbag 100 yards.  Push a loaded sled fifty yards.  Perform a few sets of box jumps–jump up and step down.  Your bones will stay well mineralized, but you will miss meeting all those nice people in the nursing home.  
Michael S. O'Hara, P.T., OCS, CSCS