Uncategorized
The Scoop On Snow Shoveling
Preventing Driveway Disasters
Every winter, in our physical therapy clinics, we treat numerous snow shoveling related lower back, neck, and hip injuries.  These patients shoveled snow one time and suffered pain so intense that it required medical attention.  All of these problems could have been avoided with some preparation, alteration of technique, and common sense.  
Athletes prepare for performance with a series of warm up activities specific to their sport.  A baseball player, soccer player, or boxer would never walk into a competition "cold" because they know the risk of injury is much higher if they do not warm up.  Despite this knowledge, almost everyone shovels snow without any type of physical preparation.  They pull on their coats, grab their shovels, and charge into an extremely challenging activity for their cardiac and skeletal system.  A snow shoveling warm up takes five minutes and can greatly reduce your chance of injury.  Try some of the exercises in the accompanying video to help you warm up for snow shoveling.  
Poor mechanics when shoveling snow is often the cause of spinal injuries.  Combining spinal flexion (forward bending) with loading (shovel full of snow) and rotation (twisting) is the ergonomic "perfect storm" for lower back pain.  When you lift a big scoop of snow and twist to throw it sideways, you create the force combination that can damage the lower lumbar discs and joints.  Push the snow, and if possible, avoid lifting and throwing.  Keep the spine long and straight and bend at the hips and knees so the legs can help perform the work.  Keep your arms wide on the handle and your neck relaxed.  Frequently switching the shovel to the other side spreads the cumulative loads evenly across the body.   The loads on the shovel should be manageable.  You are better off lifting less snow and working longer than lifting more and adding greater compression to the spine.  
Choose the right equipment.  Many snow shovels are just too heavy.  I recommend using a light plastic or aluminum shovel.  Some steel shovels can weigh well over nine pounds and this extra weight can create too much stress on your body.  Wear boots that prevent your feet from slipping.  You must be able to grip the ground to properly transfer force through the legs when shoveling.  Wear good gloves, and purchase a shovel with an end handle if you have any problems with grip strength or arthritis in the fingers or wrists.   
Finally, if the heaviest object you have lifted in the last six months has been the television remote, you should just hire someone to shovel the snow.  Shoveling snow is a demanding work activity that requires a moderate degree of fitness and good body mechanics to be performed safely.  One of the best reasons to exercise on a regular basis is that it enables you to safely perform tasks such as shoveling snow.  The vast majority of snow shoveling injuries happen to people who lead sedentary lives.  
Michael S. O'Hara, P.T., OCS, CSCS
Chair Check Up
How Functionally Fit Are You?
Coaches, trainers, and scouts all want the number of inches in an athlete's vertical leap test.  The athlete simply jumps up and taps a lever that indicates how many inches he or she can jump straight up off the ground.  This test has proven to be an excellent indicator of how well an athlete will perform in the competitive arena.  NBA players hit impressive vertical leap numbers, so we understand how simple it must be for them to elevate over the rim.  The equivalent test for the 60-year plus population is the Chair Stand Test (CST).  The score you get on the CST is a very reliable indicator of how well you will perform in the game of life.  
Leg power, strength, and lower extremity functional mobility are measured with the CST.  The ability to repeatedly move through the sit to stand transfer without the assist of the arms pushing down on the legs or the armrests of the chair is an important skill everyone needs to maintain an independent lifestyle.  An improved CST score creates carry over to other functional skills. Patients who improve their CST scores develop better gait patterns and standing balance.  
Chair Stand Test: You need a stopwatch, a stable chair with a 17 inch high seat, and an evaluator to monitor your performance and start and stop the timer
1.    Sit in the middle of the chair.
2.    Place your hands on the opposite shoulder with the arms crossed over the chest.
3.    Keep your feet flat on the floor.  
4.    Keep your back straight and your arms against your chest.  
5.    On the order "GO", rise up to full standing and then sit back down.  
6.    Repeat for as many repetitions as you can in thirty seconds.  
7.    If you are halfway to a standing position when time expires, count that as a repetition.  
8.    Record your results and be concerned if you score below average.
The age adjusted scores for the CST listed below are a composite of the data gathered from several research studies since 2001.  The CST has proven to be a reliable assess-ment of fitness in older adults for over a decade.  Individuals who score below average on this test are more likely to suffer falls and require assisted care in their advancing years.  For the older fitness participant, knowing your Chair Stand Test score is just as important as knowing your blood pressure numbers. 
Men's Results
Age                    Below Average       Average       Above Average
60-64                       < 14                   14 – 19                > 19
65-69                       < 12                   12 – 18                > 18
70-74                       < 12                   12 – 17                 > 17
75-79                       < 11                    11 –17                  > 17
80-84                       < 10                  10 – 15                 > 15
85-89                       < 8                     8 – 14                  > 14
90-94                       < 7                     7 – 12                  > 12
Women's Results
Age                    Below Average       Average       Above Average
60-64                       < 12                   12 – 17                > 17
65-69                       < 11                   11 – 16                 > 16
70-74                       < 10                   10 – 15                > 15
75-79                       < 10                   10 –15                 > 15
80-84                       < 9                      9 – 14                > 14
85-89                       < 8                      8 – 13                 > 13
90-94                       < 4                      4 – 11                 > 11
Michael S. O'Hara, P.T., OCS, CSCS
Stand Up, Walk Around, And Read This Article
I have been ranting about how damaging hours and hours of sitting is for our fitness and overall health.  More research is validating my belief that all the driving, computer time, and television watching is going to keep physical therapists, cardiologists, and surgeons working overtime for the next twenty years.  It appears that going to the gym three times a week is not enough of a stimulus to counteract the bad that happens when you sit for eight hours a day.  What we need is more general physical activity interspersed throughout our day and less sitting.  Take the time to read this article, The Marathon Runner as Couch Potato written by Gretchen Reynolds from the New York Times, October 30, 2013.
Link to article: http://well.blogs.nytimes.com/2013/10/30/the-marathon-runner-as-couch-potato/?_r=0
Michael S. O'Hara, P.T., OCS, CSCS
Fat Loss Nutrition 101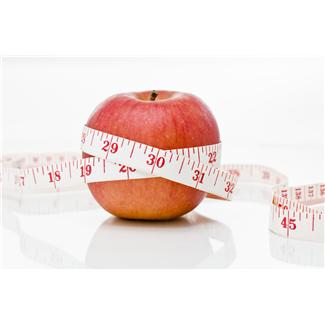 The primary goal for most of my fitness clients is altering body composition.  They want to lose fat and gain muscle.  From these clients I often get the "What should I eat?" question and my reply is that they already know the answer.  We all know what and how much to eat.  The stream of weight loss nutrition has been endless.  Fitness magazines, newspapers, Dr. Oz, Oprah, and hundreds of websites have been serving us up weight loss nutritional advice for decades. I like to use my fat loss nutrition quiz to help prove my point.  If you can pass this quiz, you know all you need to know about nutrition in regards to weight loss.  The question most of my clients need to consider is, "What would motivate them to change their eating habits?"
Fat Loss Nutrition Quiz
1. Eating a fresh green salad every day.
Very Bad          Bad          Good          Very Good
2. Eating a fresh green salad with half a bottle of Ranch Dressing slathered on top.
Very Bad          Bad          Good          Very Good
3. Eating nothing but salad.
Very Bad          Bad          Good          Very Good
4. Eating a serving of fresh fruit every day.
Very Bad          Bad          Good          Very Good
5. Eating Fruit Loops every day.
Very Bad          Bad          Good          Very Good
6. Having a four ounce glass of wine with dinner.
Very Bad          Bad          Good          Very Good
7. Having a fourteen ounce tumbler of wine with dinner.
Very Bad          Bad          Good          Very Good
8. Eating breakfast every morning.
Very Bad          Bad          Good          Very Good
9. Waking up in the middle of the night and eating.
Very Bad          Bad          Good          Very Good
10. Consuming 80 grams of protein every day.
Very Bad          Bad          Good          Very Good
11. Consuming 18 grams of protein every day.
Very Bad          Bad          Good          Very Good
12. Having an apple as a snack.
Very Bad          Bad          Good          Very Good
13. Having an apple pie as a snack.  
Very Bad          Bad          Good          Very Good
14. Planning and preparing meals ahead of time.  
Very Bad          Bad          Good          Very Good
15. Dining at Taco Bell because you forgot to pack a lunch.
Very Bad          Bad          Good          Very Good
16. Keeping a daily food log.
Very Bad          Bad          Good          Very Good
17. Keeping Oreos in the house.
Very Bad          Bad          Good          Very Good
18. Consuming 1600 calories a day–women, and 2200 calories a day-men.
Very Bad          Bad          Good          Very Good
19. Having absolutely no idea of how many calories you consume in a day.  
Very Bad          Bad          Good          Very Good
20. Eating foods of as many different colors as possible.
Very Bad          Bad          Good          Very Good
21. Eating only brown, beige and black colored food.
Very Bad          Bad          Good          Very Good
22. Meals made exclusively from fresh produce.
Very Bad          Bad          Good          Very Good
23. Eating food that has been packed in a can.
Very Bad          Bad          Good          Very Good
24. Post training session rehydration with water.
Very Bad          Bad          Good          Very Good
25. Post training session rehydration with beer.
Very Bad          Bad          Good          Very Good
I have never had anyone fail this test.  It really is that simple.  Do not fret over dietary minutia–clean up your big nutritional mistakes.  Do some planning and preparing and exercise consistently.  The results will follow.    
Michael S. O'Hara, P.T., OCS, CSCS
The Lunge Matrix
Three Dimensional Leg Training
Twenty-five years ago, I participated in a three day "functional movement" seminar given by physical therapist, Gary Gray.  Gary got the entire class involved in a morning exercise class he called Pump and Praise.   One of the activities he taught was the lunge matrix.  I was 30 years old and had been exercising fairly regularly, yet I found the lunge matrix much more challenging than expected.  Since that time, I have used the lunge matrix with physical therapy patients, fitness clients, and in nearly every session of my own training.  Almost everyone can benefit from a little lunge matrix training.
The muscles in our trunk and hips are inter-twined, aligned in a spiral and diagonal fashion.  They are neurologically connected and work as a team to drive movement in three dimensional patterns.  The lunge matrix neurologically activates all of the muscles in all of the possible movement patterns.
The lunge matrix is ideal for anyone involved in a multi-directional sport.  Tennis, volleyball, basketball, soccer, and football require efficient transition in all directions. Injury prevention is the most important aspect of any athletic training program.  Your gym program should make you more bullet proof on the field of play.
The lunge matrix can be used as a movement preparation activity with just bodyweight (my favorite) or as a stand-alone strengthening exercise.  When performed as a strengthening exercise, use functional level loads, dumbbells, or medicine balls that equal the weight of the bag of groceries or the grandchild you are going to lift.  The loads should not alter the quality of movement or shorten the range of your lunges.  Choose shoes with flatter soles as some of the more cushioned running shoes can make lateral and rotational movement patterns difficult.
Lunge Matrix Series
1. Anterior lunge R / L
2. Lateral lunge R / L
3. Rotational lunge R / L
4. Posterior lunge R / L
Watch the attached video, and then give the lunge matrix a try.
Michael S. O'Hara, P.T. OCS, CSCS
Throw Old Gracefully
Powering Up The Older Athlete
Exercise is like medicine—administer the correct prescription at the proper dose and the patient thrives.  Different patients require dramatically different medications.  The "exercise medicine" for older adults is a consistent dose of power training.
Fitness Age Changes
Between the ages of 65 and 89, explosive lower limb power production declines at a rate of 3.5% per year.  Strength, on the other hand, declines at a slower 1-2% per year rate in this same group.  Power is the ability to create force in a short period of time and is different than raw strength.  Power is the component of fitness that makes you able to react to a fall or sudden disturbance in balance.  As power recedes, falls and injuries increase.  As falls and injuries increase,  mobility and independent living decrease.
Speed Specific
The implication for older athletes that want to prevent falls and remain independent is that training is speed specific.  You must find exercise activities that make you move at faster tempos.  Seated or supine, slow-paced activities may be beneficial in other ways (strength, cardiac endurance), but they will not improve muscle contractile speeds.
Medicine Ball Wall Throws  
Adding a velocity component to your training is not complicated.  Nearly everyone can throw a medicine ball at a wall.  Throws will improve your balance, proprioception (positional awareness), core stability, power production, and overall coordination.  Watch the accompanying video of some of our favorite wall throws.  Choose a medicine ball of appropriate weight—most people go too heavy—and add three or four sets of throws to your gym program.

Michael S. O'Hara, P.T., OCS, CSCS
The Best Training Partner For Endurance Athletes
A Stronger Immune System With Probiotics
A study published in the International Journal of Sport Nutrition and Exercise Metabolism* found that athletes who took a probiotic supplement during the winter had fewer colds and other upper respiratory tract infections.
The study included 84 athletes that trained an average of ten hours per week in endurance sports such as running, cycling, or swimming.  They were divided into two groups: a probiotic group and a placebo group.  Over the course of sixteen weeks, the frequency of upper respiratory tract infection (URTI) was measured, as well as markers of immune function in the blood and saliva.
Research Findings
People in the probiotic group had far fewer cases of URTI (66%) than the placebo group (90%).
When they did get an URTI, the probiotic group reported fewer days with symptoms and spent less time on medications for the symptoms.
People taking probiotics who did get sick were less likely to have their training schedule interrupted by the URTI.
The probiotic group had higher levels of infection- fighting antibodies in their saliva.
The probiotic bacteria that was used in this study was lactobacillus casei Shirota.  There are 125 known lactobacilli species and many of them have been studied for their positive effects on health.  How can you get and keep more of these helpful training partners in your gut?
Eat foods that are cultured or fermented with lactobacilli.  These include yogurt, beer, wine (yeah!), cider, sourdough bread, and some sauerkraut (bleah!) and kimchi.  Eat foods that lactobacilli thrive on–the fibers in fruits and vegetables.  Lactobacilli are especially vulnerable to antibiotics, so take them only when necessary.  If you are going to supplement with probiotics, choose a quality product.  Keeping bacteria alive in a store and on its pathway to your gut involves some special handling.
*International Journal of Sport Nutrition and Exercise Metabolism 2011, 21:55-64
B. O'Hara RPh
Stripe Hype
The Good And Bad Of Kinesio Taping
In 2008, Kinesio tape (KT) was donated to 58 countries for use during the Olympic games.  Since that marketing effort, its presence in televised sports has exploded.  The athletic fashion statement found at many competitions is the brightly colored strips of tape across elbows, knees, shoulders, and hips.  At Wimbeldon, Novak Djokovic had green tape on his elbow.  Many of the soccer players at the last Euro competitions had tape on shoulders and hips.  Female beach volleyball players seem to be wearing more tape than clothes.
Kinesio tape was invented by chiropractor Dr. Kenzo Kase in the 1970s.  KT is made of cotton with an acrylic adhesive that permits it to stretch 40-50% of its resting length.  The website for Kinesio tape claims that it can alleviate pain, reduce inflammation, relax muscles, enhance performance, and help with rehabilitation.  Rock tape, a competing product, makes similar claims and uses the slogan Go Stronger, Longer.
Does Kinesio Taping work?

A meta analysis performed by Wilson in 2011 looked at all of the studies performed with KT and found some evidence that it helped improve range of motion, but no evidence that it helped reduce inflammation, relax/activate muscles, or improve performance.  There is no evidence that it "off loads sensitive tissues" or improves "lymph drainage".  The number of high quality studies was small.
How Might Kinesio Taping Work?
What we do know is that the elastic, compressive nature of any band, brace, or tape placed on the body stimulates receptors in the skin.  The receptors modulate the perception of pain and as a result, pain decreases.  An example is a research study in which the patients that wore a neoprene sleeve during a series of tests 12 months post anterior cruciate repair produced significantly more force and had better balance than without the neoprene sleeve.  The sleeve created a constant pressure on the skin surrounding the knee.
Should You Use Kinesio Tape?
If you have a minor ache or pain and no structural musculoskeletal damage, then go ahead.  The KT can make you feel better, and this will make exercise and activities of daily living easier.  The tape can provide some control over the symptoms, and it has no side effects other than occasional skin irritation.
Remember that your body sends pain signals for a reason.  Any type of musuloskeletal damage should be dealt with more comprehensively than just KT.  It is a bad idea to use KT to reduce pain and then participate in activities that create even greater tissue trauma.  A small and easy to rehab rotator cuff tear can become a big, full thickness, surgical repair tear if you tape it up and practice your tennis serves.
We do lots of things in medicine that have no solid, double blind research that proves efficacy.  The manufacturers of KT products need to spend more money on research and less on marketing.  I am hopeful that in time, more evidence will develop for the use of KT.  If some strips of KT make you feel better, go ahead and use it.  The best approach is to get to the cause of the problem and enact a treatment plan that resolves the pain or functional limitation.
Michael S. O'Hara, P.T., OCS, CSCS
Heads Up
The Downside Of Upside Down Exercise
Exercise activities that place the head below the heart have become more popular in fitness programs.  In almost every gym you see decline bench pressing, incline sit ups, glute-hamstring developer exercises, and more recently, hand stand push ups as a regular part of many exercise programs.  While these activities may have some value, you might want to reconsider training in an inverted position for some other reasons.
Esophageal Reflux
When you invert your torso, the contents of your stomach can more readily travel back up into your esophagus.  Head below your belly with a hiatal hernia, a little extra mesenteric fat, and some strong contractions from the abdominal muscles, and you have the perfect environment for gastroesophageal reflux disease (GERD).  Millions of Americans (14%-20% depending on the study) take medications to manage the symptoms of GERD—heartburn, chest pain, persistent cough, difficulty swallowing, hoarseness.  Prilosec and Nexium are the biggest moneymakers the pharmaceutical industry ever created.  Many Americans (10%-15%) have GERD, but are unaware of the problem because the tissue damage has not reached symptomatic levels.  Erosive esophagitis or Barrett's esophagus is a clinical finding of cellular change in the esophagus and a precursor for esophageal cancer.  Esophageal cancer is one of the more deadly types of cancer.
Glaucoma or Retinal Disease  
The head down position raises pressure inside the eyeball.  As little as 30 degrees of decline has been shown to increase intraocular pressures.  It is estimated that 2.2 million Americans have glaucoma, but only half of these know they have the problem.  Individuals with glaucoma already have elevated intraocular pressures and should avoid these positions.  The back of the eye (retina) is susceptible to changes in vascular pressures, so if you have any retina issues, avoid the head down position.
High Blood Pressure / Hypertension
Your heart, lungs, and arteries are conditioned to pump blood with your body in an upright position.  Many vascular alterations occur when we flip into a heads down position.  When you assume the head below your heart position, the arterial pressures inside the skull increase.  Elevated cranial blood pressures can lead to headache and much more severe problems such a stroke.  One in three Americans are walking around with high blood pressure.  Add in an exercise induced elevated heart rate and some less than pliable carotid arteries and you have the ideal environment for a big bad brain event.  If you have hypertension, I would not go about using any inverted positions in the gym.
Bottom Line
Apart from going blind, having a stroke, and developing an incurable cancer, you should be fine.
Michael S. O'Hara, P.T., OCS, CSCS
Robin Anthony McKenzie
1931-2013
"My patients taught me all I know."
On May 13, 2013, world renowned physical therapist, Robin McKenzie died.  Robin was an astute observer of his patients' signs and symptoms.  Early in his career, he realized that many of his patients with back or neck pain would get better only to suffer the same problem months or years later.  To solve the problem of recurrence, he devised a very successful program of spinal therapy based on patient education and continued self-treatment with daily home exercise.  He developed a system of evaluation and treatment of mechanical spinal disorders that has gained a worldwide following.  His books, Treat Your Own Back and Treat Your Own Neck have sold over six million copies–more than any other medical self-help books.  In 1982, he founded the McKenzie Institute to educate fellow physical therapists on his evaluation and treatment methods.  I consider his most recent book, 7 Steps To a Pain-Free Life a must read for anyone who must lift, carry, or sit all day, or for patients with recurrent neck / lower back pain.
Thank You, Robin
Fresh out of college in 1984, I quickly realized that I had no idea how to help patients with lower back and neck pain.  Thirty years ago, I completed my first McKenzie course and became a much more effective and confident clinician.  Over the next two years, I completed three more of the McKenzie courses and went on to attend three of the McKenzie Institute's International Symposiums.  The education from the McKenzie Institute has been priceless.  All of the physical therapists at our clinics have studied Mr. McKenzie's teachings, and over the years, Fenton Physical Therapy has been fortunate to sponsor several of the McKenzie Institute educational courses.  Our entire professional staff is grateful for the insight and knowledge Mr. McKenzie has brought to our profession.
Michael S. O'Hara, P.T., OCS, CSCS