Products
Bone Groans
The Best Vitamin D Supplements Come In A 50 Pound Bottle With A 10 Pound Lid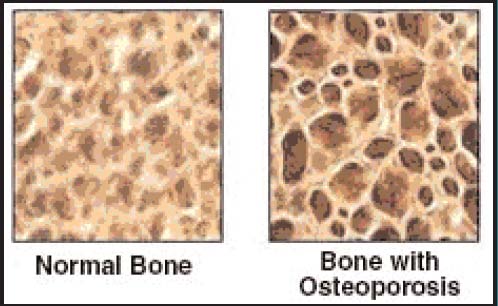 In February 2012, the U. S. Preventative Task Force recommended against the use of Vitamin D and calcium to help prevent fractures or osteoporosis in healthy women.  The panel was unable to find any research that demonstrated greater bone mineralization or fewer fractures in individuals that used these supplements.  Despite years of recommendation to take vitamin D and calcium, they simply were unable to find any data showing calcium and vitamin D supplements can prevent bone fractures.  
In October 2013, the Lancet published an extensive analysis of 23 randomized trials that measured the effect of vitamin D supplementation on bone density at four sites–spine, neck, hip, and forearm.  Four thousand healthy participants whose average age was 59 took part in these trials.  The studies used dosages that varied form 500 units to 800 units of vitamin D a day.  Not a single study or the pooled data showed a significant increase in bone density across the measured sites.  The large number of participants, consistent testing, and wide range of treatment regimens gives this recent review considerable strength.  The authors conclude that the widely believed idea that vitamin D promotes bone mineralization is probably incorrect.  
It appears that supplementation is not a viable method of insuring bone health. What we do know is that individuals who participate in consistent bone stressing exercise are more likely to lay down greater bone mass in their younger years and stay well mineralized in their senior years.  Just like muscle, bone is a living thing that grows stronger in response to the stress that is placed upon it.  The best bone building exercise activities involve short bursts of high amplitude stress that produce "bone jarring" shock through your skeleton.  Bone building exercises are easy to understand, but they do require more effort than swallowing a few pills.  Carry a forty-pound sandbag 100 yards.  Push a loaded sled fifty yards.  Perform a few sets of box jumps–jump up and step down.  Your bones will stay well mineralized, but you will miss meeting all those nice people in the nursing home.  
Michael S. O'Hara, P.T., OCS, CSCS
The Best Training Partner For Endurance Athletes
A Stronger Immune System With Probiotics
A study published in the International Journal of Sport Nutrition and Exercise Metabolism* found that athletes who took a probiotic supplement during the winter had fewer colds and other upper respiratory tract infections.
The study included 84 athletes that trained an average of ten hours per week in endurance sports such as running, cycling, or swimming.  They were divided into two groups: a probiotic group and a placebo group.  Over the course of sixteen weeks, the frequency of upper respiratory tract infection (URTI) was measured, as well as markers of immune function in the blood and saliva.
Research Findings
People in the probiotic group had far fewer cases of URTI (66%) than the placebo group (90%).
When they did get an URTI, the probiotic group reported fewer days with symptoms and spent less time on medications for the symptoms.
People taking probiotics who did get sick were less likely to have their training schedule interrupted by the URTI.
The probiotic group had higher levels of infection- fighting antibodies in their saliva.
The probiotic bacteria that was used in this study was lactobacillus casei Shirota.  There are 125 known lactobacilli species and many of them have been studied for their positive effects on health.  How can you get and keep more of these helpful training partners in your gut?
Eat foods that are cultured or fermented with lactobacilli.  These include yogurt, beer, wine (yeah!), cider, sourdough bread, and some sauerkraut (bleah!) and kimchi.  Eat foods that lactobacilli thrive on–the fibers in fruits and vegetables.  Lactobacilli are especially vulnerable to antibiotics, so take them only when necessary.  If you are going to supplement with probiotics, choose a quality product.  Keeping bacteria alive in a store and on its pathway to your gut involves some special handling.
*International Journal of Sport Nutrition and Exercise Metabolism 2011, 21:55-64
B. O'Hara RPh
Stripe Hype
The Good And Bad Of Kinesio Taping
In 2008, Kinesio tape (KT) was donated to 58 countries for use during the Olympic games.  Since that marketing effort, its presence in televised sports has exploded.  The athletic fashion statement found at many competitions is the brightly colored strips of tape across elbows, knees, shoulders, and hips.  At Wimbeldon, Novak Djokovic had green tape on his elbow.  Many of the soccer players at the last Euro competitions had tape on shoulders and hips.  Female beach volleyball players seem to be wearing more tape than clothes.
Kinesio tape was invented by chiropractor Dr. Kenzo Kase in the 1970s.  KT is made of cotton with an acrylic adhesive that permits it to stretch 40-50% of its resting length.  The website for Kinesio tape claims that it can alleviate pain, reduce inflammation, relax muscles, enhance performance, and help with rehabilitation.  Rock tape, a competing product, makes similar claims and uses the slogan Go Stronger, Longer.
Does Kinesio Taping work?

A meta analysis performed by Wilson in 2011 looked at all of the studies performed with KT and found some evidence that it helped improve range of motion, but no evidence that it helped reduce inflammation, relax/activate muscles, or improve performance.  There is no evidence that it "off loads sensitive tissues" or improves "lymph drainage".  The number of high quality studies was small.
How Might Kinesio Taping Work?
What we do know is that the elastic, compressive nature of any band, brace, or tape placed on the body stimulates receptors in the skin.  The receptors modulate the perception of pain and as a result, pain decreases.  An example is a research study in which the patients that wore a neoprene sleeve during a series of tests 12 months post anterior cruciate repair produced significantly more force and had better balance than without the neoprene sleeve.  The sleeve created a constant pressure on the skin surrounding the knee.
Should You Use Kinesio Tape?
If you have a minor ache or pain and no structural musculoskeletal damage, then go ahead.  The KT can make you feel better, and this will make exercise and activities of daily living easier.  The tape can provide some control over the symptoms, and it has no side effects other than occasional skin irritation.
Remember that your body sends pain signals for a reason.  Any type of musuloskeletal damage should be dealt with more comprehensively than just KT.  It is a bad idea to use KT to reduce pain and then participate in activities that create even greater tissue trauma.  A small and easy to rehab rotator cuff tear can become a big, full thickness, surgical repair tear if you tape it up and practice your tennis serves.
We do lots of things in medicine that have no solid, double blind research that proves efficacy.  The manufacturers of KT products need to spend more money on research and less on marketing.  I am hopeful that in time, more evidence will develop for the use of KT.  If some strips of KT make you feel better, go ahead and use it.  The best approach is to get to the cause of the problem and enact a treatment plan that resolves the pain or functional limitation.
Michael S. O'Hara, P.T., OCS, CSCS
If Frankenstein Had Glutes, He Could Have Run Away
Get Fit With Monster Walks
Most of the exercises performed in the gym emphasize the sagittal (front/back) plane of motion.  Squat, lunge, elliptical, and treadmill are all sagittal plane activities.  In athletics and life, we must be able to move efficiently in all planes of motion.  Our gluteal muscles are the primary producers of lateral and rotational movement in the lower extremities.  Strong and responsive gluteals keep your knees and lower back safe from injury during athletic activities.  A simple exercise to improve gluteal function and move better in the often-neglected frontal plane is a band monster walk.
You will need a mini resistance band or a lateral resistor.  Place a mini band loop around your ankles.  Assume an athletic stance with the feet straight ahead, knees bent, and hips flexed.  The band should be held taught throughout the exercise.  Try to keep the hips and shoulders level throughout the exercise.  Your torso and pelvis should not wobble side to side.  Move the right foot 12 to 18 inches to the right, and after planting the right foot, follow with the left.  Remember to keep some tension on the band.  When you have completed the prescribed number of repetitions, rest and then lateral step back to the left.
As you get better at this exercise, try performing the drill moving forward and backward.  The backward monster walk is an excellent gluteal activation exercise for runners.  Try performing one or two sets of eight to ten repetitions.
Michael S. O'Hara, P.T., OCS, CSCS
Getting Fat In The Gym
Training With Thick Grips
Strongmen have been using thick grip barbells and dumbbells for decades.  It makes their hands stronger and keeps their joints healthy.  The problem for the average gym member is that modified thick bars and dumbbells are expensive, and for many people, too heavy.  Over the last five years, several types of rubber thick grip handles have been developed for use on traditional 1.25 inch barbells and dumbbells.   Thick grip handle training is a beneficial addition for recreational lifters, fitness enthusiasts, and athletes.
Real World Grip Strength
Most of the objects you must push, pull, or carry during daily activities are not attached to a user-friendly handle—your opponent on the field of play,  that heavy bag of dog food, and the garden wheelbarrow all have large irregular areas you must grip.  Training with thick grip handles in the gym builds the strength that more readily carries over to real life.
Healthier and Happier Arms
Industrial ergonomic experts know that larger diameter handles on machinery and hand tools can reduce stress on the joints of the elbow, wrist, and fingers.  Big, strong athletes with larger hands and above average strength (more weight = more joint stress) can benefit from taking some time away from traditional diameter handles.  Many of the recreational lifters I have consulted with in physical therapy report decreased elbow pain, wrist pain, and median nerve (carpal tunnel) numbness / tingling with the inclusion of thick grip training in their exercise programs.
A Little Thick Grip At a Time
Introduce thick grip training slowly.  Reduce the weight you would normally use for a lift by 30% and evaluate how your body feels the next day.  Be careful with the volume of horizontal and vertical pulling exercises, as using a thick grip with these exercises can be problematic for some elbows and shoulders.
Don't Be a Thickhead  
Do not perform ballistic lifts such as cleans and snatches with thick grips, as a failure in your grip could result in a barbell or dumbbell flying across the weight room.  Be careful on your first set of chin ups or pull ups with thick grips, as a grip failure can create a sudden unwanted interaction with gravity.  All of the thick grips on the market are designed to be used with barbells and dumbbells and not on a kettlebell or cable handle.
Makes and Models
Thick grips can be purchased online from Fat Gripz, Iron Bull, and Tyler Grips.  They are available in two, two and one-half, and three inch diameters.  They all attach fairly easily to most barbell or dumbbell handles.  The Tyler Grips are a cone shape, and I have found that they work well with physical therapy patients and industrial rehab clients who are retraining pulling strength.  At Fenton Fitness, we have been using the cylindrical shaped Fat Gripz and Iron Bull Grips for the last six months and the reviews have been good.
Michael S. O'Hara, P.T. OCS, CSCS
No, No Row Your Boat
Why I Don't Row And Neither Should You
Equipment manufacturers have produced an endless selection of cardiovascular conditioning machines.  We have access to treadmills with shock absorbing decks, elliptical units with stationary and moving arms, escalator stairways, and every imaginable variety of bike.  The simple rowing machine has recently become more popular in fitness classes and training gyms.  I purchased a state of the art rowing ergometer in 1986.  While the training sessions always left me gasping for air, I developed several problems when my rowing sessions became more intense.  Four years later, I abandoned the rower as an exercise modality.  Over my thirty years as a physical therapist, I have treated numerous patients with rowing machine related injuries.  I have come to believe that some individuals can use a rowing machine and achieve excellent results, but the vast majority of us should stay away from a rower.
Lower Back Pain History
The rowing motion produces a compressive load on the lower lumbar joints and discs while subjecting the spine to many cycles of end range flexion.  This is the ideal formula for a posterior disc derangement.  If you have a history of debilitating lower back pain (80% of the American population) or a lumbar disc related problem, you should find another mode of exercise.
You Sit All Day
For many of us, work and daily commute time combine to account for six to ten hours of sitting a day.   In your fitness program, the last thing you want to do is chose an exercise activity performed in a seated position.  The deleterious effects of prolonged sitting must be trained away and not enhanced by your exercise activities.
A History of Anterior Hip Pain
With every repetition of a row, you fold the front of the hips into full end range flexion.  This can create all kinds of impingement/tissue distress problems on the front of the hip joint.  I have treated several patients with labral tears of the hip and "sports hernia" pain problems developed after a series of rowing sessions.
You Are a Postural Mess
If your mother always told you to "sit up straight" and you never managed to listen, the rower is probably a less than ideal training tool for you.  Age, wear and tear, and the passage of time tend to pull our skull, shoulders, and thoracic spine forward.  If you already have a head start on the slumped forward rounded over upper body, I would nix the rower.
Big Belly
If your abdomen protrudes to the point it inhibits the motion of your hips and the draw of the erg's handle, you will not be able to row with a mechanically efficient stroke.  The knees out, 20 inch pull you so often see performed on the row ergometer is at best ineffective and often injurious.
Clueless on Technique
For many people, the rhythm of a proper rowing motion is difficult to learn and even more difficult to maintain in a fatigued state.  When your row technique falls apart, the stress on your peripheral joints and spine increases dramatically.
Cumulative Compressive Load
If your training week consists of deadlifts on Monday, box jumps on Tuesday, Olympic lifting on Wednesday, squats on Thursday, and then rowing ergometer on Friday, you will have performed five consecutive days of high spinal compression activities.  The older you are, the stronger you are, and the more intense you train, the more you need to be considerate of the cumulative compressive load placed on your spine over the course of a training week.  The rower is probably not the ideal training modality in this training scheme.
Michael S. O'Hara, P.T., OCS, CSCS
Multi Directional Power Training
Surge 180
We have recently added a new training tool to our physical therapy clinics.  The Surge 180 is a simple and incredibly effective training device for rehab patients.  The patient stands on the platform, grasps the handle, and works against resistance provided by three pistons.  The physical therapist can use the Surge 180 to improve many different areas of performance.
Safe and Effective Power Training
Most physical therapy patients are severely underpowered.  Not only do they need to get stronger, they must also get better at creating force quickly.   The patient can accelerate against the handle of the Surge 180, and because the overall mass is so small, there is no damaging inertia to overcome.  The mass of a weight stack, barbell, or dumbbell creates so much inertia that when you attempt to move the load quickly it creates damaging joint stress.
Multi-Directional
In life and athletics, our bodies move in all directions.  The Surge 180 handle moves forward–backward, right–left, diagonally, and into rotational movement patterns.  The handle excursion is big enough to accommodate patients of all heights.
It Demands You Stand
Rehabilitation is all about getting better at functioning in standing positions.  Patients need to learn how to efficiently transfer forces from the ground up through their body.  On the Surge 180 platform, the patient can be positioned in-line, split, straddle, or single leg stance.  Connecting the shoulder to the opposite side hip, through an active core is the essence of rehabilitation training.
Core Coordination
The coordinated performance of the team of muscles that control the hips, pelvis, and spine is more important than simple strength.  Standing, walking, climbing stairs, and carrying all require the synchronous transfer of forces from right to left and back again.  The resistance provided by the Surge 180 creates the neural feedback to fire those reciprocal motor patterns.
Michael S. O'Hara, P.T., OCS, CSCS
ROLLERPALOOZA
Soft tissue mobil
ization with foam rolls has become popular in physical therapy, sports training, and fitness.  Foam rolling helps decrease pain, improves mobility, and can enhance recovery from exercise.  For an old gym rat like myself, it helps me bounce back from a tough training session, a long golf weekend, or too much computer time.   More varieties of rollers have come on the market, and whenever we are faced with a lot of choices, it becomes more difficult to make a decision.  In this short presentation, I have some suggestions on the proper roller for the job.  
Rollers are available in three foot and one foot lengths.  I find the longer versions easier to use, but I own a short pipe style roller that I take with me when I travel.  Bigger guys generally do not do well with a short roller.  
Standard Foam

The best roller for you will depend on your tissue tolerance and how sensitive are you to the compressive forces of the roller.  If you are new to foam rolling, a low density white Styrofoam roller is softer and will create less discomfort.  As you develop better tolerance to rolling, you can progress to a firmer black foam roll.  It has been my experience that the white rolls break down faster than the firmer black rolls, so be prepared to replace a white roll fairly often.  
Pipe Style

Hollow pipe style rollers are newer to the market and I have had good results with two products.  The Grid Trigger Point roller is a cushioned hollow pipe with a grid pattern across the surface or the roller.  Many smaller clients and patients report they like the short version of the Grid roller.  Another hollow pipe version is the Rumble Roller.  This product has a series of projections that extend from the roller surface.  Self-soft tissue mobilization with a Rumble Roller is more uncomfortable than any other roller I have used.   It is a more aggressive treatment but I have found it works well for individuals with thicker and denser muscles.  
Not So Good
The hollow rollers that are covered with Styrofoam tend to break down fairly quickly.  The rollers with fabric covers often create slippage problems with several types of clothing.  The fabric interactions tend to make rolling less than efficient and are more difficult to control.  The fabric covers tend to lose their fit after a few washings.  The air inflated style rollers are a balance training device and are ineffective as a soft tissue mobilization tool.  
Michael S. O'Hara, P.T., OCS, CSCS
GET IN YOUR CAGE
Stretch Station Mobility Restoration
Invented by Gary Gray, a physical therapist from Adrian Michigan, the Stretch Station has been a primary piece of equipment at all of our facilities.  It enables the physical therapy patient or fitness client the ability to perform three dimensional mobilization of the major peripheral joints and spine. I have not found another piece of exercise equipment that is as beneficial for improving movement as the Stretch Station.
It Has To Happen In Standing
The Stretch Station allows you to mobilize joints and move in the anti-gravity, standing upright position that it functions in every day. Gravity eliminated, floor stretching programs often fail to produce better movement when gravity comes back into play. Any new movement you develop with mobility training is only beneficial if it can occur in a standing position.
A Little Lift Goes a Long Way
Traction force (pulling apart) of a joint is a key component of all manual medicine. It helps relieve pain and makes greater joint mobility easier to achieve. The overhead bars of the Stretch Station enable you to lift up and partially decompress the spine, hips, knees, and even ankles during mobility training.  This low level traction force assists in the development of better mobility. Deconditioned and overweight patients can perform hip and knee mobility training and remain pain free with the assist of the Stretch Station.
One Good Turn…
Most floor mobility training does little to develop better rotation at the joints that are supposed to produce
rotation–thoracic spine, hips, and ankles. The Stretch Station has an angled floor and multiple handle sites that enable users of all sizes to work on improving rotation. Thoracic spine and hip mobility work is particularly beneficial for athletes that must swing a club or throw a ball.
Identification of Asymmetries
Using the Stretch Station, patients and fitness clients can immediately identify when one side of the spine, one hip, or one shoulder is more restricted than the other. Training away asymmetries at a single joint or movement pattern is important for injury prevention and optimal performance.
A Bridge to Better Performance
I have fitness clients perform thirty seconds of mobility training on the Stretch Station followed by a complimentary strengthening exercise. The idea is to neurologically reinforce the new motion achieved with the Stretch Station using an appropriate strengthening activity. This pairing of the Stretch Station work with a strengthening drill has been very effective in restoring movement and decreasing pain.
Michael S. O'Hara, P.T., OCS, CSCS
MY STANDING DESK EXPERIENCE
Six months ago, I started using a standing desk for almost all the work I do at home.  After years of reading about all of the bad things that happen to the human body with prolonged sitting, I decided to give the standing desk a try.  The results have been surprisingly good and I wish I started using the desk years ago.
My Lower Back and Neck Feel Better
I was having lower back stiffness when I sat at the desk in the morning and any prolonged (>30 minutes) of computer work was bothering my neck.  None of these problems are present with the standing desk.  I can work for hours at the standing desk and remain pain free.  
My Focus Is Better
Working at the desk has improved my productivity.  I focus much better on my work and feel better at the end of my computer time.  I find that I fatigue and get distracted more easily when I work in a sitting position.  Standing keeps me more awake and aware.  I also find that my limited word processing skills are better when I am standing.  
Foot Fatigue
At the end of a long day on the job, the standing desk can create some foot fatigue.  It is not pain, just some soreness that goes away quickly with some tennis ball rolling on the bottom of each foot.  I have noticed these symptoms are worse on the days I have performed some high intensity conditioning activities such as jump rope or sprints.
Prolonged Sitting Is Physically Destructive
More and more we are de-evolving into a nation of sitters.  Between television, driving, and computer work, it is not uncommon for many of my physical therapy patients and fitness clients to sit for ten hours a day.  Unfortunately, you cannot train away the bad effects of prolonged sitting with a 45 minute session of exercise.  Check out juststand.org for information on the deleterious effects of prolonged sitting and what you can do to fight back. 
Michael S. O'Hara, P.T., OCS, CSCS