Hip
Fitness Reinforcement
An Olympic Quest
As a society, we do not do enough to reward positive fitness habits.  I think the Russians are on to something with this novel method of earning a subway ticket.  As a country, we need to get into the fitness incentive technological race and expand on this advancement.  We aren't going to let the Russians beat us.
I am sure Google has the software and hardware that would permit us to record our exercise activity and earn fitness credits.  Americans could use their earned credits to purchase health care, reduce income taxes, or bank them in their health care accounts.  This would be a non-mandatory incentive that would do more to lower health care costs than putting trans fats under FDA control or minimizing the size of our soft drinks.  It would reward good fitness behavior.  We could even link the program to the government Affordable Care web site…
Michael S. O'Hara, P.T., OCS, CSCS
What Women Need
Needs Are Different Than Wants
I get to discuss fitness goals with women nearly every day.  They want to lose weight, get rid of musculoskeletal pain problems, have more energy, and "get arms like that girl".  Many of them have been doing their favorite exercise activity for years and have been unsuccessful at achieving any of their stated fitness goals.  What they tell me they want to do is yoga, elliptical training, and Pilates.   What they need to do is start on a program of strength training.  
Ramping Up Your Metabolism
We all know that a body with more muscle burns more calories all day long.  You can get away with eating more food and not develop greater fat deposits.  Much more significantly, greater muscle mass positively influences fat metabolism, insulin levels, glucose processing, hormone profiles, and disease resilience.  These changes influence the "more energy" feeling you develop with strength training.  
Training To Abolish Pain
Nearly every patient that comes to physical therapy with a chronic pain problem has a glaring strength deficit that is perpetuating the pain.  They have gluteals, scapula retractors, or cervical stabilizers that are not functioning at a level that permit them to perform normal activities of daily living and remain free of pain.  What makes these patients better is a program of targeted strength training.  If you have chronic hip, knee, lower back, or neck pain, your best method of permanently resolving the problem is strength training.  
Bone Health
All of the current research says you need bone jarring, compressive, and aggressive loading of your skeleton to enhance or prevent further loss of bone density.  Over the last year, two government panels of experts have told us that taking more vitamin D and calcium does not appear to make any difference in bone density.  Better bone biology requires that the exercise stimulus be strong and consistent.  Low skeletal stress activities such as yoga, Pilates, and elliptical training do not create the forces needed to have a positive effect on bone density.  Read Bending the Aging Curve by Dr. Joseph Signorile.
Staying Independent
I am sorry Ladies, but muscle mass, strength, and power production all leave you at a far faster rate than your male counterparts.  It is not fair, but it is the truth.  As you age, training to restore these physical capacities becomes much more important if you wish to remain independent for a lifetime.  Ask any physical therapist who works with geriatric clients and they will tell you that weakness is the driver of debility.  The good news is that a properly designed program of strength training can work wonders.  
Motivational Goal Setting
Strength training provides motivation by having clear goals.  "I want to tone up" is not a clear goal.  Any psychology major will tell you that reaching defined goals reinforces positive behavior.  You improve from three to eight solid push ups, carry ten more pounds for fifty yards, press twenty pound dumbbells instead of tens, and it motivates you to stay with the program.  Numerous psychological studies have found that a lack of goal achievement is the number one reason people fail to succeed in staying consistent with an exercise program.  The girl with the arms you like has strength goals.  
Michael S. O'Hara, P.T., OCS, CSCS
Bone Groans
The Best Vitamin D Supplements Come In A 50 Pound Bottle With A 10 Pound Lid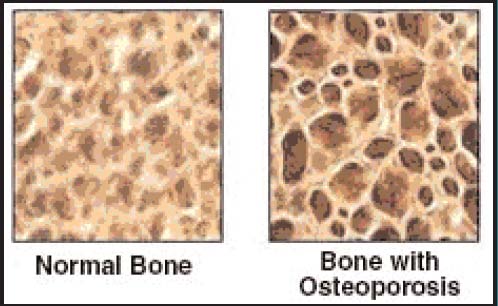 In February 2012, the U. S. Preventative Task Force recommended against the use of Vitamin D and calcium to help prevent fractures or osteoporosis in healthy women.  The panel was unable to find any research that demonstrated greater bone mineralization or fewer fractures in individuals that used these supplements.  Despite years of recommendation to take vitamin D and calcium, they simply were unable to find any data showing calcium and vitamin D supplements can prevent bone fractures.  
In October 2013, the Lancet published an extensive analysis of 23 randomized trials that measured the effect of vitamin D supplementation on bone density at four sites–spine, neck, hip, and forearm.  Four thousand healthy participants whose average age was 59 took part in these trials.  The studies used dosages that varied form 500 units to 800 units of vitamin D a day.  Not a single study or the pooled data showed a significant increase in bone density across the measured sites.  The large number of participants, consistent testing, and wide range of treatment regimens gives this recent review considerable strength.  The authors conclude that the widely believed idea that vitamin D promotes bone mineralization is probably incorrect.  
It appears that supplementation is not a viable method of insuring bone health. What we do know is that individuals who participate in consistent bone stressing exercise are more likely to lay down greater bone mass in their younger years and stay well mineralized in their senior years.  Just like muscle, bone is a living thing that grows stronger in response to the stress that is placed upon it.  The best bone building exercise activities involve short bursts of high amplitude stress that produce "bone jarring" shock through your skeleton.  Bone building exercises are easy to understand, but they do require more effort than swallowing a few pills.  Carry a forty-pound sandbag 100 yards.  Push a loaded sled fifty yards.  Perform a few sets of box jumps–jump up and step down.  Your bones will stay well mineralized, but you will miss meeting all those nice people in the nursing home.  
Michael S. O'Hara, P.T., OCS, CSCS
The Lunge Matrix
Three Dimensional Leg Training
Twenty-five years ago, I participated in a three day "functional movement" seminar given by physical therapist, Gary Gray.  Gary got the entire class involved in a morning exercise class he called Pump and Praise.   One of the activities he taught was the lunge matrix.  I was 30 years old and had been exercising fairly regularly, yet I found the lunge matrix much more challenging than expected.  Since that time, I have used the lunge matrix with physical therapy patients, fitness clients, and in nearly every session of my own training.  Almost everyone can benefit from a little lunge matrix training.
The muscles in our trunk and hips are inter-twined, aligned in a spiral and diagonal fashion.  They are neurologically connected and work as a team to drive movement in three dimensional patterns.  The lunge matrix neurologically activates all of the muscles in all of the possible movement patterns.
The lunge matrix is ideal for anyone involved in a multi-directional sport.  Tennis, volleyball, basketball, soccer, and football require efficient transition in all directions. Injury prevention is the most important aspect of any athletic training program.  Your gym program should make you more bullet proof on the field of play.
The lunge matrix can be used as a movement preparation activity with just bodyweight (my favorite) or as a stand-alone strengthening exercise.  When performed as a strengthening exercise, use functional level loads, dumbbells, or medicine balls that equal the weight of the bag of groceries or the grandchild you are going to lift.  The loads should not alter the quality of movement or shorten the range of your lunges.  Choose shoes with flatter soles as some of the more cushioned running shoes can make lateral and rotational movement patterns difficult.
Lunge Matrix Series
1. Anterior lunge R / L
2. Lateral lunge R / L
3. Rotational lunge R / L
4. Posterior lunge R / L
Watch the attached video, and then give the lunge matrix a try.
Michael S. O'Hara, P.T. OCS, CSCS
Stripe Hype
The Good And Bad Of Kinesio Taping
In 2008, Kinesio tape (KT) was donated to 58 countries for use during the Olympic games.  Since that marketing effort, its presence in televised sports has exploded.  The athletic fashion statement found at many competitions is the brightly colored strips of tape across elbows, knees, shoulders, and hips.  At Wimbeldon, Novak Djokovic had green tape on his elbow.  Many of the soccer players at the last Euro competitions had tape on shoulders and hips.  Female beach volleyball players seem to be wearing more tape than clothes.
Kinesio tape was invented by chiropractor Dr. Kenzo Kase in the 1970s.  KT is made of cotton with an acrylic adhesive that permits it to stretch 40-50% of its resting length.  The website for Kinesio tape claims that it can alleviate pain, reduce inflammation, relax muscles, enhance performance, and help with rehabilitation.  Rock tape, a competing product, makes similar claims and uses the slogan Go Stronger, Longer.
Does Kinesio Taping work?

A meta analysis performed by Wilson in 2011 looked at all of the studies performed with KT and found some evidence that it helped improve range of motion, but no evidence that it helped reduce inflammation, relax/activate muscles, or improve performance.  There is no evidence that it "off loads sensitive tissues" or improves "lymph drainage".  The number of high quality studies was small.
How Might Kinesio Taping Work?
What we do know is that the elastic, compressive nature of any band, brace, or tape placed on the body stimulates receptors in the skin.  The receptors modulate the perception of pain and as a result, pain decreases.  An example is a research study in which the patients that wore a neoprene sleeve during a series of tests 12 months post anterior cruciate repair produced significantly more force and had better balance than without the neoprene sleeve.  The sleeve created a constant pressure on the skin surrounding the knee.
Should You Use Kinesio Tape?
If you have a minor ache or pain and no structural musculoskeletal damage, then go ahead.  The KT can make you feel better, and this will make exercise and activities of daily living easier.  The tape can provide some control over the symptoms, and it has no side effects other than occasional skin irritation.
Remember that your body sends pain signals for a reason.  Any type of musuloskeletal damage should be dealt with more comprehensively than just KT.  It is a bad idea to use KT to reduce pain and then participate in activities that create even greater tissue trauma.  A small and easy to rehab rotator cuff tear can become a big, full thickness, surgical repair tear if you tape it up and practice your tennis serves.
We do lots of things in medicine that have no solid, double blind research that proves efficacy.  The manufacturers of KT products need to spend more money on research and less on marketing.  I am hopeful that in time, more evidence will develop for the use of KT.  If some strips of KT make you feel better, go ahead and use it.  The best approach is to get to the cause of the problem and enact a treatment plan that resolves the pain or functional limitation.
Michael S. O'Hara, P.T., OCS, CSCS
If Frankenstein Had Glutes, He Could Have Run Away
Get Fit With Monster Walks
Most of the exercises performed in the gym emphasize the sagittal (front/back) plane of motion.  Squat, lunge, elliptical, and treadmill are all sagittal plane activities.  In athletics and life, we must be able to move efficiently in all planes of motion.  Our gluteal muscles are the primary producers of lateral and rotational movement in the lower extremities.  Strong and responsive gluteals keep your knees and lower back safe from injury during athletic activities.  A simple exercise to improve gluteal function and move better in the often-neglected frontal plane is a band monster walk.
You will need a mini resistance band or a lateral resistor.  Place a mini band loop around your ankles.  Assume an athletic stance with the feet straight ahead, knees bent, and hips flexed.  The band should be held taught throughout the exercise.  Try to keep the hips and shoulders level throughout the exercise.  Your torso and pelvis should not wobble side to side.  Move the right foot 12 to 18 inches to the right, and after planting the right foot, follow with the left.  Remember to keep some tension on the band.  When you have completed the prescribed number of repetitions, rest and then lateral step back to the left.
As you get better at this exercise, try performing the drill moving forward and backward.  The backward monster walk is an excellent gluteal activation exercise for runners.  Try performing one or two sets of eight to ten repetitions.
Michael S. O'Hara, P.T., OCS, CSCS
No, No Row Your Boat
Why I Don't Row And Neither Should You
Equipment manufacturers have produced an endless selection of cardiovascular conditioning machines.  We have access to treadmills with shock absorbing decks, elliptical units with stationary and moving arms, escalator stairways, and every imaginable variety of bike.  The simple rowing machine has recently become more popular in fitness classes and training gyms.  I purchased a state of the art rowing ergometer in 1986.  While the training sessions always left me gasping for air, I developed several problems when my rowing sessions became more intense.  Four years later, I abandoned the rower as an exercise modality.  Over my thirty years as a physical therapist, I have treated numerous patients with rowing machine related injuries.  I have come to believe that some individuals can use a rowing machine and achieve excellent results, but the vast majority of us should stay away from a rower.
Lower Back Pain History
The rowing motion produces a compressive load on the lower lumbar joints and discs while subjecting the spine to many cycles of end range flexion.  This is the ideal formula for a posterior disc derangement.  If you have a history of debilitating lower back pain (80% of the American population) or a lumbar disc related problem, you should find another mode of exercise.
You Sit All Day
For many of us, work and daily commute time combine to account for six to ten hours of sitting a day.   In your fitness program, the last thing you want to do is chose an exercise activity performed in a seated position.  The deleterious effects of prolonged sitting must be trained away and not enhanced by your exercise activities.
A History of Anterior Hip Pain
With every repetition of a row, you fold the front of the hips into full end range flexion.  This can create all kinds of impingement/tissue distress problems on the front of the hip joint.  I have treated several patients with labral tears of the hip and "sports hernia" pain problems developed after a series of rowing sessions.
You Are a Postural Mess
If your mother always told you to "sit up straight" and you never managed to listen, the rower is probably a less than ideal training tool for you.  Age, wear and tear, and the passage of time tend to pull our skull, shoulders, and thoracic spine forward.  If you already have a head start on the slumped forward rounded over upper body, I would nix the rower.
Big Belly
If your abdomen protrudes to the point it inhibits the motion of your hips and the draw of the erg's handle, you will not be able to row with a mechanically efficient stroke.  The knees out, 20 inch pull you so often see performed on the row ergometer is at best ineffective and often injurious.
Clueless on Technique
For many people, the rhythm of a proper rowing motion is difficult to learn and even more difficult to maintain in a fatigued state.  When your row technique falls apart, the stress on your peripheral joints and spine increases dramatically.
Cumulative Compressive Load
If your training week consists of deadlifts on Monday, box jumps on Tuesday, Olympic lifting on Wednesday, squats on Thursday, and then rowing ergometer on Friday, you will have performed five consecutive days of high spinal compression activities.  The older you are, the stronger you are, and the more intense you train, the more you need to be considerate of the cumulative compressive load placed on your spine over the course of a training week.  The rower is probably not the ideal training modality in this training scheme.
Michael S. O'Hara, P.T., OCS, CSCS
Go, Baby
The Tiger Crawl Brings It All Together
We all owned this move at one time.  We all could crawl, and we did it very well.  Infants can motor along at a full speed crawl, but many adults are unable to even get in the crawl position.  Getting back to performing some four point crawling helps restore mobility, coordination, and balance, and it makes you a better runner.
Rebooting Your Neural Software
The crawling we did as a child helped develop the neural connections that enable us to walk.  All of us have established neural pathways for crawling.  They are just cluttered up and inhibited by prior injuries, poor posture, bad training habits, and a sedentary lifestyle.  Performing some crawls brings these pathways back to life.
Reciprocal Gait Pattern
We move in an opposite arm, opposite leg pattern.  Walking, jogging, and sprinting all involve this cross body connection that efficiently propels our body.   Most fitness activities have minimal or no activation of the reciprocal pattern of walking and running.  You activate this reciprocal pattern of motion with the crawl.
Better Hip Mobility, Core Stability, and Posture
We are a nation of sitters.  Prolonged sitting is not a normal activity.  It promotes tight and weak hips and shoulders, inhibits the function of the core stabilizers, and destroys your posture.  We need some training that moves us out of the sitting position, activates our core, takes the hips through their normal range of motion, and drives the postural muscles.
Cross Body Core Stability
Our muscles are arranged in an interconnected, spiral, and diagonal fashion.  They are wired to connect your left hip with the right shoulder and the right hip with the left shoulder.  The "core muscles" are designed to stabilize your middle so you can produce a better shoulder to hip connection.  Crawling creates the anti-rotation and anti-extension force these muscles must control.
Tiger Crawl
I like to perform all crawl activities on a turf surface or carpet.  Grass fields hide rocks, broken glass, and other objects to avoid.  Get down on all fours.  Lift the knees off the floor and bring the right knee up to the right elbow.  The left arm is extended forward and the left leg back.  Pull the left leg up to the left elbow and move forward with the right arm as you extend the right leg.  Your pelvis must stay stable as you move the hips into alternate flexion and extension.  Try to keep the butt down and maintain a consistent and even reach with the limbs.   Strive for full extension and flexion at the hips.  Three sets of fifteen to twenty yards is a good start.
Tiger Crawl Progressions
Weight Vest Tiger Crawl
Put on your weight vest and go.  This progression is an upper body intensive activity.  I find my shoulders and upper back are the weak link in the chain.  Many collegiate wrestling, football, and rugby programs use this drill.
Sled Tiger Crawl
Load up a sled and use a belt or shoulder harness and crawl.  This variation helps develop better hip mobility and hip adductor strength.  Keep the weights conservative and maintain proper spinal posture and full hip drive.
Michael S. O'Hara, P.T., OCS, CSCS
Pushing Through Fitness Barriers
Pushing For Big Results
Most of us have busy schedules and limited time to exercise at the gym.  We want the most benefit possible for our time spent working out.  Sled Pushing is a high value activity that can be utilized by almost all fitness clients.
True Core Stability
How our "muscles in the middle" truly work is in a standing position with our legs in contact with the ground.  The legs are usually in an asymmetrical stance, transferring force from the ground through our body into the arms.  Sled pushing more closely emulates the demands placed on our spinal stabilizers during daily activities.
Training Acceleration
In sports performance, the development of acceleration—the first four or five strides– is critical.   Weight room training with box jumps, barbell squatting, and hang cleans has been shown to produce a better vertical leap number, but not nearly the same gains in 40 yard dash times.  It trains the neural pathways that turn on your acceleration muscles.  Sled pushing places the body in the forward lean position you need to properly accelerate out of the blocks when sprinting.
The Road to Easy Recovery
Sled pushing is all concentric muscle activity and no eccentric.  Eccentric muscle activity (the muscles lengthen against a resistance), creates much of the muscle soreness brought on by exercise.  Your body needs more time to recover from eccentric muscle activity.  You can perform a greater volume of work with a sled, and not be terribly sore the next day.  For older trainees whose bodies require more recovery time, sled work is a valuable training tool.
The Injured Athletes Rehab Training
If you have a knee, lower back, or hip injury, you may not be able to perform squats, lunges, deadlifts, or kettlebell swings.  Sled pushing is an alternative rehabilitation exercise for the lower body.  I have had great success treating runners with knee pain using sled work as a recovery exercise.  The core stability demands of sled pushing are helpful in restoring lumbar function in lower back pain patients.
Scalable to Any Fitness Level
Beginners can start with an empty sled and gradually add weight.  I have been able to progress physical therapy patients from 25 pounds to 125 pounds in as little as four weeks time.  Pushing is a basic movement pattern that most master after two or three attempts.
Michael S. O'Hara, P.T., OCS, CSCS
Front Squats
Stability, Mobility, And Better Posture
The squat has been described as the king of all exercises.  The large amount of muscle recruited during squatting makes it a very metabolically demanding exercise.  In athletics, the capacity to perform a full squat with proper torso, hip, and knee position has been correlated with greater durability–fewer injuries.  The overhead squat test is one of the patterns assessed in the Functional Movement Screen and is used in physical therapy and athletic training.  Squatting with the load placed on the front of the body is an excellent way to enhance mobility, stability, and strength.  Compared to leg presses, seated leg curls, and knee extension, front squatting creates much more carry over to activities of daily living and athletics.  The problem is most people do not know how to get started with front squats.
When you squat with the load across the front of the body instead of on the upper part of the back, the stress on the spine is reduced.  You can "cheat" a back loaded squat by leaning forward, but you cannot lean forward with a front squat.  Leaning forward on the front squat causes the load to fall from your shoulders or hands.  Front squatting creates a greater core stability demand and reduces shear force on the lower back.  Full depth front squatting will improve your posture and restore mobility in the hips, shoulders, and thoracic spine.
Front squatting is an exercise that is more equivalent to daily tasks and athletics.  Lifts in real life rarely place the load across your shoulders.  When you lift the grandchild, carry the groceries, or hoist the wheelbarrow, the load is in front of the body.  During athletics, the opponent is in front of you, and you must stay upright and tall to dominate the activity.
Front Squat 101
Before loading the squat, practice bodyweight squats to a depth target.  I like to use a 12 inch box or a Dynamax ball (12 inches in diameter).  You should be able to perform a body weight squat to a thigh below parallel position with a stable spine before attempting a loaded front squat.  When you perform a loaded front squat, initiate motion from the hips by sitting down and back.  Push the knees out and descend so the thighs travel to below a parallel to the floor position.  Keep the chest up and torso tall as you push back up.  Finish at the top by contracting the gluteal muscles and keeping the front of the rib cage down.
Choose A Proper Implement
While the barbell offers the greatest loading capacity, many individuals do not possess the shoulder mobility to hold the bar on the shoulders.  The Goblet Squat position with a kettlebell or dumbbell works just as well.  A sandbag hugged close to the body in the high Zercher position or bear hug hold has a high degree of athletic carry over.  Avoid the Smith machine variation.  You end up leaning on the machine and this eliminates much of the core stability demands and exposes the spine to greater shear force.
Michael S. O'Hara, P.T., OCS, CSCS